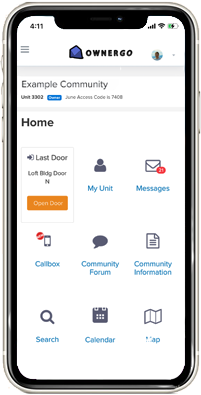 The OwnerGo App for iPhone
What is OwnerGo?
OwnerGo helps organize your community in a big way. Watch this video to learn more..
Engage Your Residents
OwnerGo is the customizable web portal for all condo, apartment, townhome, and single family home communities. Give your homeowners and residents access to critical information and let the website take care of the bookkeeping details for you.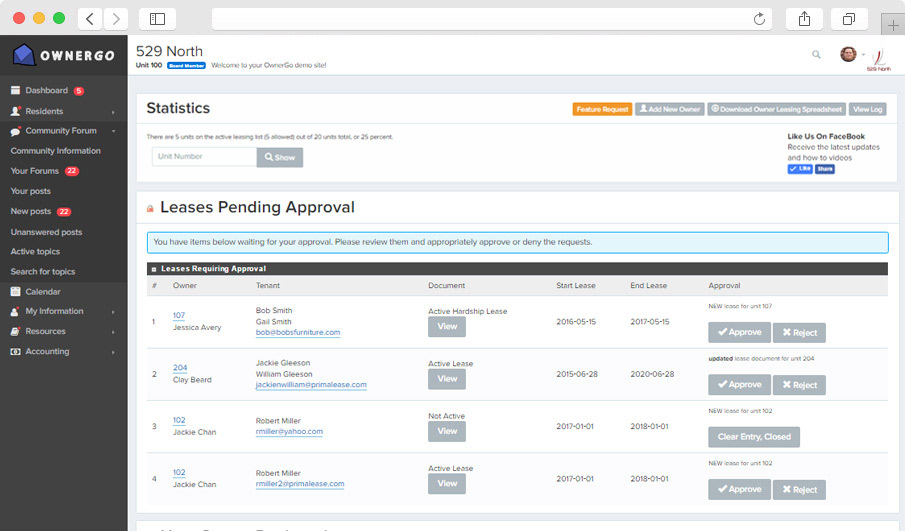 40 Powerful Features
It's all inside! OwnerGo is the free way to organize your community. These features, plus many more, are all included on the free version of OwnerGo! You'll also have access to additional features and upgrades when you need them.
FHA Lease Management
OwnerGo automatically manages the leasing lists, prompting homeowners to enter leases for their tenants and placing those leases in the lease approval queue.
Work Orders
Our work order management tool allows residents to upload pictures and allows you to manage projects from start to finish. Vendors can access the work order system, submitting bids and updating their tickets.
Unit Information
The board will have a wealth of information at their fingertips, including architectural requests, resident contact and vehicle information, and much more.
Community Forum
Get everyone talking with the community forum. Let all homeowners and their tenants get involved in the discussion- the perfect way to let everyone collaborate.
Communications
Send emails and other communications to different groups of people and keep track of all communications and delivery in the communications log tool.
Calendar
Display and organize community events on the community calendar and the amenity reservation tool.
Community Documentation
Manage and display your meeting minutes as well as display all community documents, such as the covenants and declaration, for all owners to see.
Architectural Requests
Allow homeowners to submit architectural requests and facilitate the voting and approval of those requests by the board.
See all features...
Learn More
Read about managing your community, and how you can use OwnerGo to streamline tasks and help make sense of it all. See our full list of articles.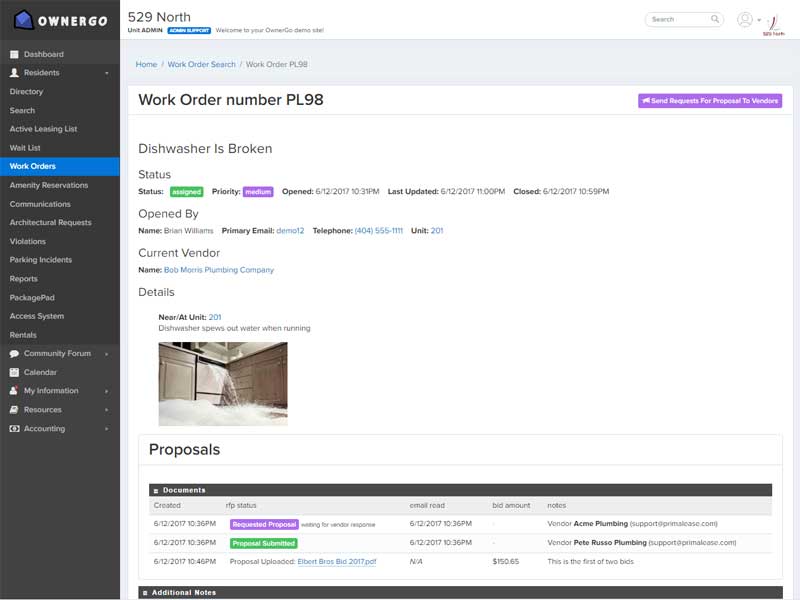 Community Website
Want to give your community a presence on the Internet? Create your community information page on the Internet for a low monthly fee. Use our quick and easy landing page creator tool to create a professional looking community website with our templates. Your homeowners and residents will have a custom webpage (with custom URL), and even have a custom login page with your community's logo and background picture. This optional service will help everyone, including prospective buyers, find information about your community. Your page will be visible to search engines such as Google and Bing.
Integrated Accounting
Coming Soon!
We are working on a completely integrated, fully-featured accounting tool which will make OwnerGo your complete association management solution.
Budgeting
Built in and real time
Draft and revise budgets on the fly, then approve budgets via board vote, all online. View the budget in yearly or YTD formats.
Accounts
Approve Expenses Easily
Automate expense approval and accounts payable functions with OwnerGo. There are two distinct thresholds for manager and board approval, either by simple approval or board vote.
Reports
PDF or Webpage Formats
Generate all the standard reports for the association with the click of a mouse in a variety of formats. Owners will have access to high level reports from their OwnerGo account.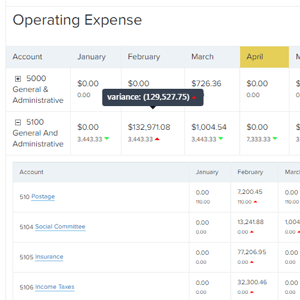 Interactive Accounting
Ditch your spreadsheets
With interactive accounting, you can view more detail by expanding the master accounts. Easily see how far over or under budget you are with the color coded arrows which easily flag budget anomalies.
More Features
Built just for you
Many other features, such as user based permissions and owner assessment analytic tool, are being developed to help you run your community.
Keeping Accurate Homeowner Records with OwnerGo
One big challenge facing many homeowners' associations today is keeping accurate and up-to-date homeowner records. The OwnerGo system was designed for just that purpose. The website allows property managers, board members, and homeowners to update their information, including off-site postal addresses, phone numbers, and email addresses. Homeowners can update this information for their roommates and tenants as well.
Keeping accurate information is vital to be able to respond to emergency situations on the property. Seconds count where there is flooding, a fire, a health emergency, or a security situation on the property- and having the right information matters.
Subscribe to Our Newsletter
Want to learn about new features, when they are added? Sign up for the latest information on OwnerGo.