Integrated Access Solutions
OwnerGo is the single platform that can manage door access, call boxes, and package delivery.
Engage Your Residents
OwnerGo is the customizable web portal for all condo, apartment, townhome, and single family home communities. Give your homeowners and residents access to critical information and let the website take care of the bookkeeping details for you.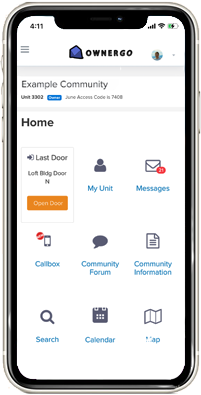 The OwnerGo App for iPhone
40 Powerful Features
It's all inside! OwnerGo is the free way to organize your community. These features, plus many more, are all included on the free version of OwnerGo! You'll also have access to additional features and upgrades when you need them.
FHA Lease Management
OwnerGo automatically manages the leasing lists, prompting homeowners to enter leases for their tenants and placing those leases in the lease approval queue.
Work Orders
Our work order management tool allows residents to upload pictures and allows you to manage projects from start to finish. Vendors can access the work order system, submitting bids and updating their tickets.
Unit Information
The board will have a wealth of information at their fingertips, including architectural requests, resident contact and vehicle information, and much more.
Community Forum
Get everyone talking with the community forum. Let all homeowners and their tenants get involved in the discussion- the perfect way to let everyone collaborate.
Communications
Send emails and other communications to different groups of people and keep track of all communications and delivery in the communications log tool.
Calendar
Display and organize community events on the community calendar and the amenity reservation tool.
Community Documentation
Manage and display your meeting minutes as well as display all community documents, such as the covenants and declaration, for all owners to see.
Architectural Requests
Allow homeowners to submit architectural requests and facilitate the voting and approval of those requests by the board.
See all features...
Learn More
Read about managing your community, and how you can use OwnerGo to streamline tasks and help make sense of it all. See our full list of articles.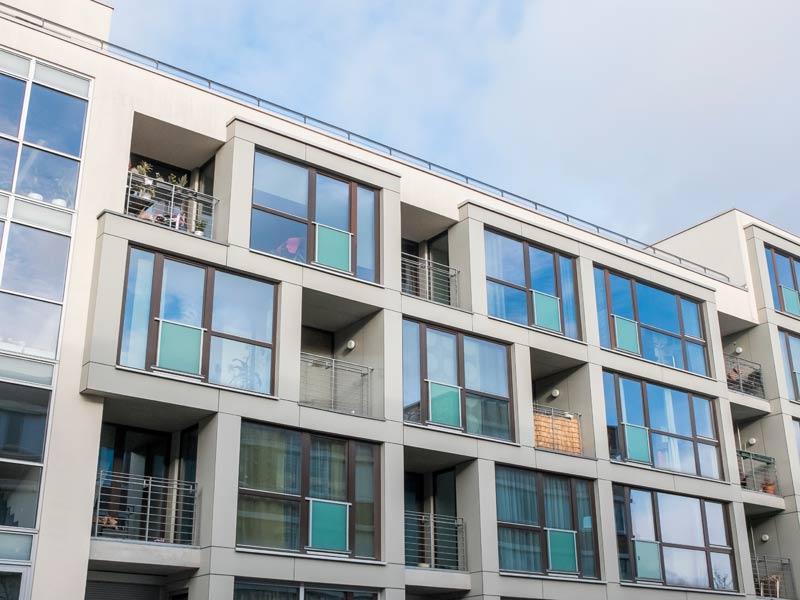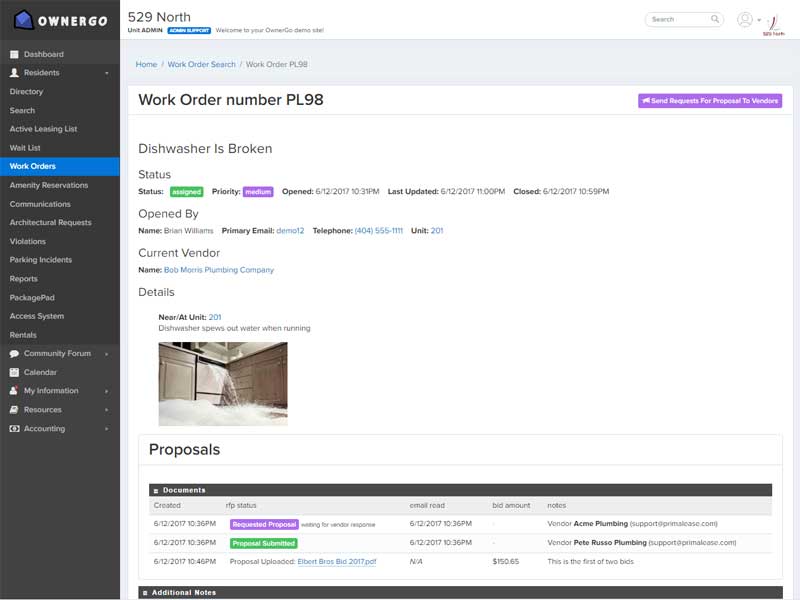 Subscribe to Our Newsletter
Want to learn about new features, when they are added? Sign up for the latest information on OwnerGo.