PrimaParcel is the Smart Locker Solution for your Retail Environment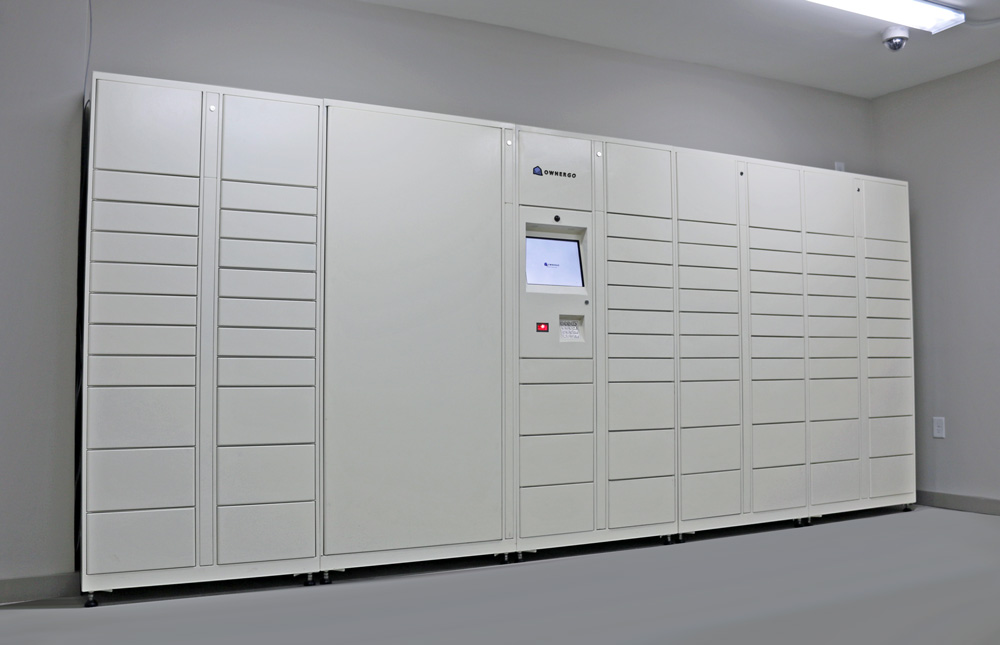 The OwnerGo team has used their expertise in the Residential environment to create a delivery solution for retail stores and businesses called PrimaParcel™. Using our API, businesses can deliver customer and order information to our systems using our JSON integration. We also allow seamless integration using 3D barcodes, where customer and order information is embedded in a 3D barcode on the package, which is scanned by retail workers or delivery personnel on the PackagePad machine. We take care of notifying the customer with an email or text message notification.
Don't have a way to integrate with our system? We offer a registration tool which your customers can access via a mobile QR code or web URL, which allows your customers the ability to register with us. Once they are registered, the delivery personnel can find the customer by simply entering the customer phone number on the PackagePad touchscreen.
Call us today to see how PrimaParcel can streamline order delivery with your business.
Sales +1 (646) 688-5884 option 1
We are currently only able to provide solutions for the continential United States
Standard Features
Steel Construction
Don't settle for particle board. Our indoor locker doors are fire rated and made out of thick 2mil galvanized steel, providing you years' of use.
Big Touchscreen
Our lockers are easy to use, and provide all user instruction on large touchscreens.
Sizes For Every Package
Our standard locker cabinets feature three sizes of compartments, designed to fit 85% of all packages delivered. We also offer an optional 'Overflow' locker for larger packages.
Quick Notifications
Residents get notified via email of new packages right after they are deposited, along with a secret code for accessing their package
Simple Pricing
No hidden fees! The business pays one low monthly fee to operate the locker.
Rent Or Buy
You have the option to rent or buy a PackagePad, contact us for all financing details.
Easy Installation
All you need to power the PackagePad locker is an electrical outlet and an Internet connection. Please read the installations requirements in the 'Questions' section below before purchasing.
Sized Right For You
We offer a variety of capacities to custom suite the order volume of your business. Expand a locker at a later date with our modular design.
Professional Installation
Included in the price is delivery and setup of the locker in your retail store.
Intelligent Auditing
Your employees can log into their PrimaParcel account and view camera footage showing who retrieved all of their packages within the past 60 days. For packages that are retrieved from the Overflow bin, employees can see all persons who accessed that bin since their package was deposited.
Easy Registration
We offer a variety of ways to load customer information into our systems. Ask about our manual registration, 3D barcode, and API options.
Powered by OwnerGo
We have been providing locker solutions since the beginning of 2018, and will apply that expertise to your locker solution
Financing Available
Contact Us for information to see if your business qualifies for flexible financing options.
Custom Solutions
Ask us about our custom package solutions, to find out if we can suite your business needs
Self Operating
Our lockers are designed so that carriers or employees deposit the packages, and customers retrieve the packages- so your staff can concentrate on other things
Find Out More
Call us today to see how PrimaParcel can streamline order delivery with your business.
Sales +1 (646) 688-5884 option 1
We are currently only able to provide solutions for the continential United States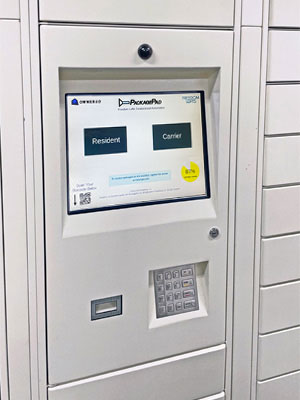 PackagePad features a large touchscreen, a 3D barcode reader for easy package retrieval by customers, and a keypad
The PackagePad optional oversize bin can fit many odd shaped packages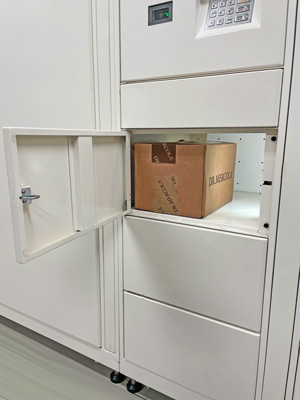 Each compartment is lit with LED lighting for customers to easily see their packages in any lighting situation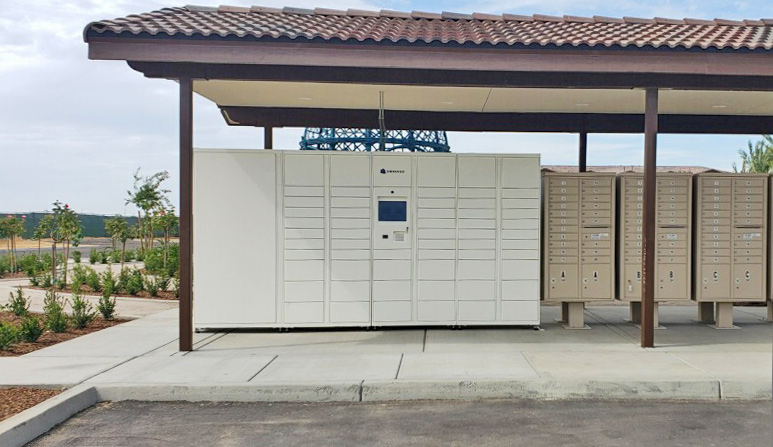 The outdoor PackagePad be installed on a variety of flat cement surfaces.